HRI Scholarships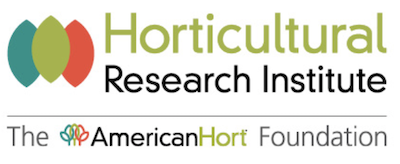 Horticultural Research Institute Scholarships Available
Application Materials Accepted Through September 10, 2020
WASHINGTON, DC and COLUMBUS, OH—May 12, 2020—The Horticultural Research Institute (HRI) is pleased to announce it is accepting scholarship applications for the 2020-2021 school year.
These scholarships are made possible by seven HRI endowment funds that aid students who are seeking a lifelong career in horticulture. HRI and its donor firms consider graduating students in horticulture to be the lifeblood of the green industry.
HRI is pleased to offer the following scholarships (applications due September 10, 2020):
The Timothy S. and Palmer W. Bigelow Jr. Scholarship
The Usrey Family Scholarship
The Bryan A. Champion Memorial Scholarship
The Susie & Bruce Usrey Scholarship
The Spring Meadow Scholarship
The "Mugget" Scholarship
The Carville M. Akehurst Memorial Scholarship
Applications must be completed using HRI's online application form. The deadline to apply is September 10, 2020. For complete details visit the HRI website at
www.hriresearch.org
.
###
The Horticultural Research Institute (HRI), the research affiliate of AmericanHort, has provided over $8 million in funds since 1962 to research projects covering a broad range of production, environmental, and business issues important to the green industry. Over $13 million is committed to the endowment by individuals, corporations, and associations. For more information about HRI, its grant-funded research, scholarships, or programming, visitwww.hriresearch.org or contact Jennifer Gray at 614.884.1155.
Contact: Jennifer Gray, Research Programs Administrator
jenniferg@americanhort.org or 614.884.1155